A Los Angeles high school was sealed off by police Friday afternoon after a visit from a cougar, which was later tranquilized and returned to nearby mountains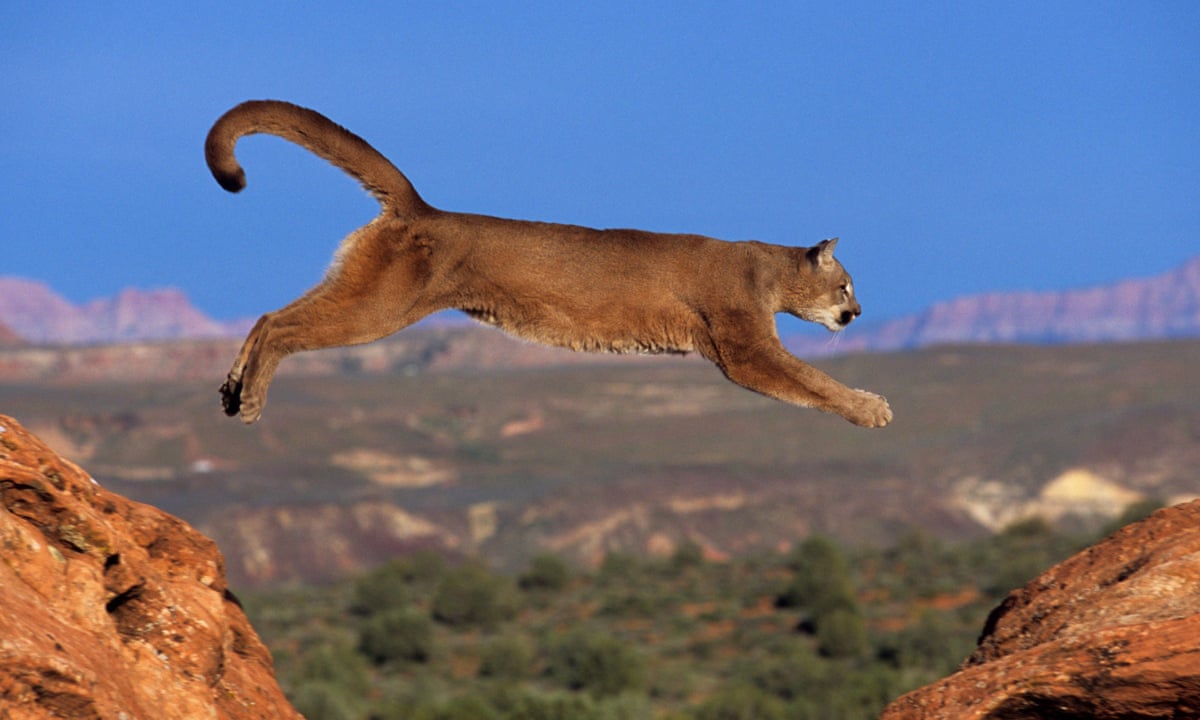 A mountain lion has been apprehended after it wandered into a Los Angeles high school on Friday afternoon, causing the school to be placed on lockdown.
The cougar, estimated to weigh around 90lbs, was seen strolling around the John F Kennedy High School in the Granada Hills district of LA around noon. Teachers and students retreated to classrooms as police sealed off the area.
After police arrived, the mountain lion bounded a wall of the school and fled to the yard of a nearby home.
I closed my door, but he was ready to go inside my house, resident Armando Blainea told KTLA5.
Officials from Californias department of fish and wildlife managed to tranquilize the animal, load it on to a truck and release it in the nearby Santa Susana Mountains. The department posted a video showing the groggy mountain lion recovering from the sedation and hauling itself into the vegetation.
He was fighting the drugs, kind of rare. I havent seen a lion fight the drugs that much, said JC Healy of the California department, who shot the mountain lion as it roamed a flower bed.
I darted him again and then we actually used a hand stick. We loaded up a syringe with some little more drugs because we dont want him to overheat, so what I would rather do is play it safer, get him down as fast as he can.
Wildlife officials said the mountain lion is aged around two to three years old and was probably chasing a deer or rabbit when it became disorientated and ended up in the school. The high schools mascot is a golden panther.
Granada Hills is on the edge of LA, next to areas of wilderness where mountain lions are found. There are an estimated 6,000 mountain lions in California.
The incident is the latest unexpected encounter with a mountain lion for residents of LA, a city that teems with a surprising amount of wildlife. A mountain lion known as P-22 has prowled the Hollywood Hills for some time and gained further fame after gorging itself on a koala named Killarney at Los Angeles Zoo last month.
LA Zoo said it did not want to avenge Killarneys death by killing P-22 and has instead taken measures to further protect its animals, such as moving vulnerable creatures indoors at night.
Read more: http://www.theguardian.com/world/2016/apr/16/mountain-lion-high-school-los-angeles-lockdown