Rodrigo Duterte is the frontrunner for the 9 May elections but his questionable record has the country concerned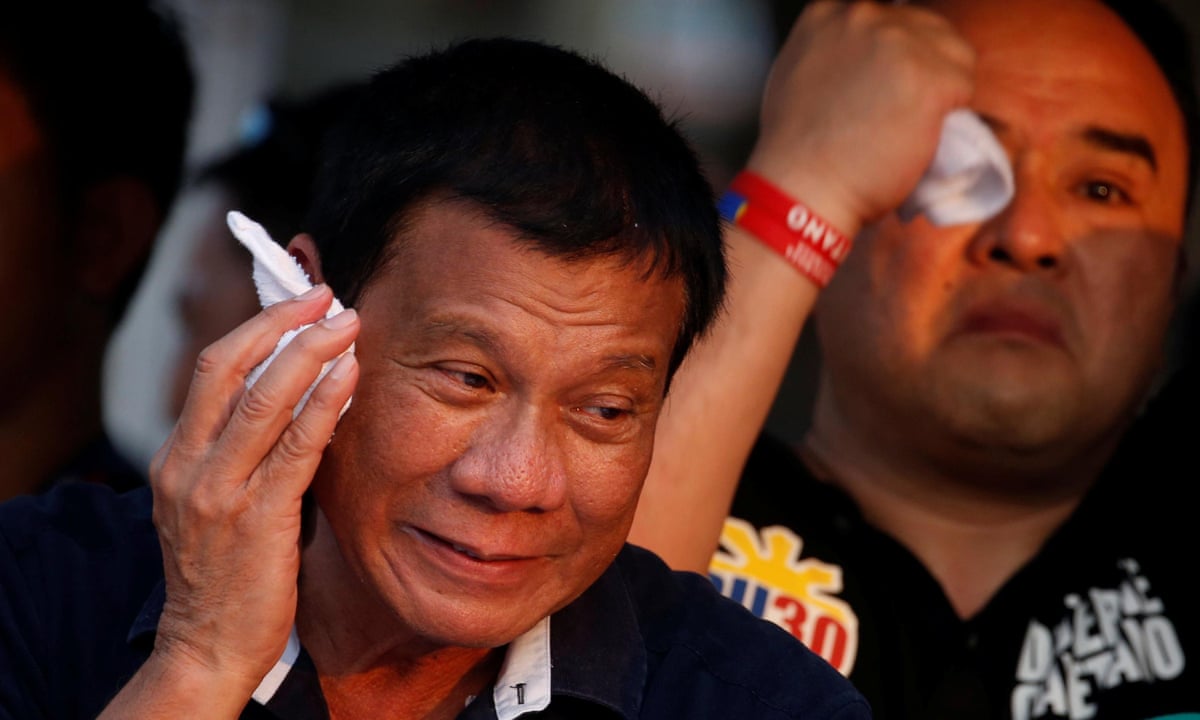 The maverick mayors grin is everywhere on cars crawling in traffic, on flaking cement walls, and on campaign T-shirts worn by Davao citys residents. Underneath Rodrigo Dutertes face is his slogan: Change is coming.
Likened to Dirty Harry, a ruthless police inspector played by Clint Eastwood, Duterte Harry has drawn scorn from rights groups who accuse him of allowing vigilantes to kill hundreds of suspected criminals.
Also known as the Punisher, the 71-year-old who cruises his home town on a motorbike has run a presidential campaign promising to wipe out criminality within six months. The Philippines should build funeral parlours, not prisons, to cope with drug pushers in his time in office, he says.
And, despite incredulity from the political establishment, polls show Duterte is likely to win Mondays election with a 10-point lead over his rivals. Recent surveys give him 33% in a system where candidates do not need a majority to win Benigno Aquino won in 2010 with 42%.
With presidents limited to one term of six years, the outgoing incumbent has made an 11th-hour attempt to block Duterte by attempting to gather candidates around his preferred successor, Manuel Mar Roxas, the grandson of a former president.
Aquino, who is credited with strong economic growth, says he has contacted the other candidates senator Grace Poe, the former international criminal court judge Miriam Santiago and the current vice-president, Jejomar Binay to try to stall Dutertes lead.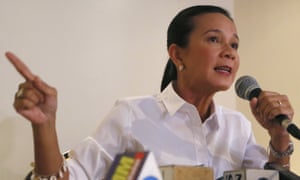 Read more: http://www.theguardian.com/world/2016/may/08/philippines-duterte-harry-the-would-be-president-accused-of-using-death-squads