Activists asked to move rally amid festival tied to unveiling of Martin Luther King memorial at site where civil rights leader called for fair housing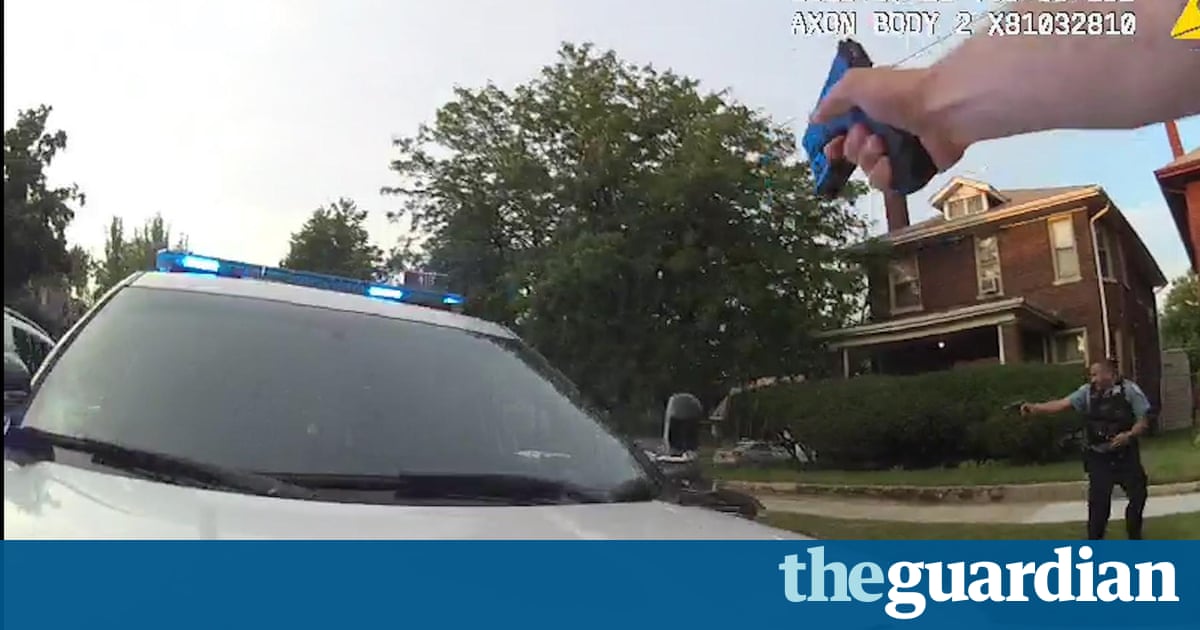 Protesters planned on Saturday to gather at a Chicago park where 50 years ago Martin Luther King Jr called for fair housing, to protest the police shooting that killed Paul ONeal, a black 18-year-old, last month.
Organizers of a festival related to a newly unveiled King memorial in Marquette Park asked, however, that the demonstrators move their rally.
Nine videos released on Friday showed Chicago police firing repeatedly at a stolen car driven by ONeal as it careened down the street away from them. The shots were an apparent violation of departmental policy, which explicitly prevents officers from firing at moving vehicles.
ONeal was handcuffed after being shot, after a chaotic foot chase through a residential neighborhood. The footage also showed that officers claimed he had fired on them he was unarmed and called the black teenager a bitch ass motherfucker as he lay dying from a gunshot wound.
The fatal shooting was not captured on camera, as police said the officer who fired was wearing a body camera that did not record the incident. A police spokesman said on Monday an investigation was under way into why the camera did not work. Authorities did not believe the officer intentionally turned off the camera.
The Chicago police superintendent, Eddie Johnson, has stripped three of the officers involved of their police powers after a preliminary investigation concluded they had violated department policy. Johnson promised on Friday that if the as yet unidentified officers were found to have acted improperly, they would be held accountable for their actions.
It was the citys first release of video of a fatal police shooting under a new policy that calls for such material to be made public within 60 days.
That and other policy changes represent an effort to restore public confidence in the department after video released last year showed a black teenager named Laquan McDonald being shot 16 times by a white officer. The McDonald video sparked protests and led to the ouster of the former police superintendent. The officer who shot McDonald is awaiting trial on murder charges.
The head of the Independent Police Review Authority, the agency that investigates Chicago police misconduct, called the footage of the ONeal shooting shocking and disturbing.
Sharon Fairley released a statement before the release of the video footage, in which she said: As shocking and disturbing as it is, [the footage] is not the only evidence to be gathered and analyzed when conducting a fair and thorough assessment of [the] conduct of police officers in performing their duties.
Attorney Michael Oppenheimer, who represents ONeals family, said the video showed officers taking street justice into their own hands.
King held a march at Marquette Park on 5 August 1966. A memorial was unveiled on Friday. On Saturday a march, festival, speeches and concerts were scheduled.
Read more: https://www.theguardian.com/us-news/2016/aug/06/paul-oneal-shooting-protest-chicago-marquette-park