Brazil were held to a goalless draw by South Africa in their first mens football match of Rio 2016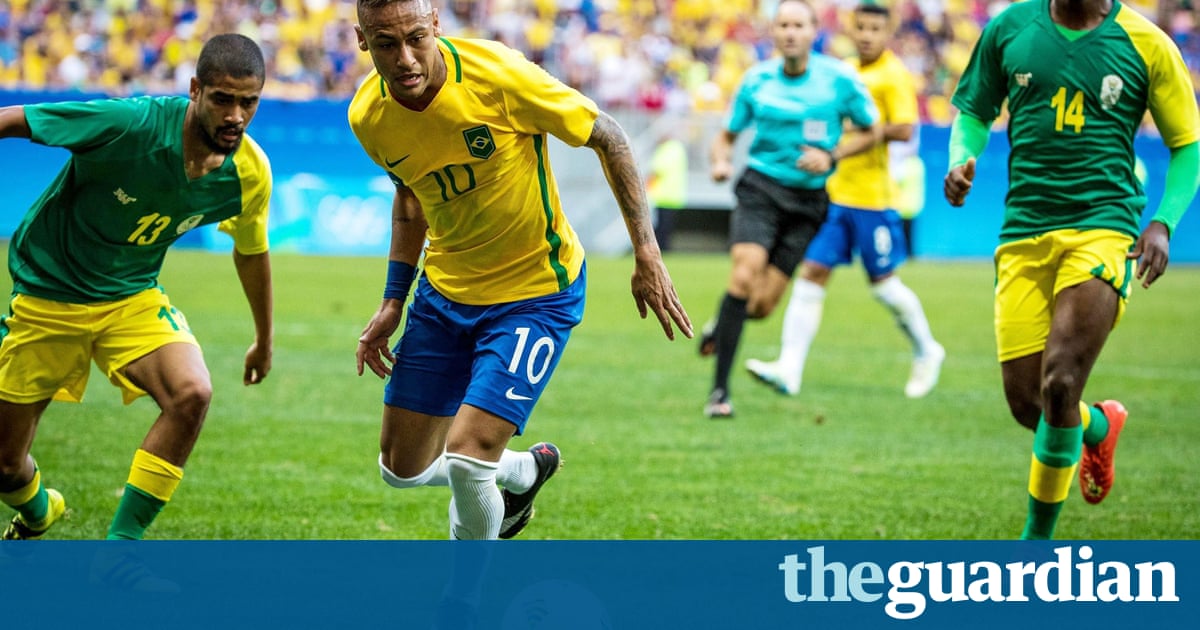 Brazil were held to a goalless draw by 10-man South Africa on the opening day of the mens Olympic football tournament in Brasilia.
The home side were bolstered by the presences of Neymar and the new Manchester City signing Gabriel Jsus , but struggled for inspiration against well-organised visitors who held firm despite the dismissal of Mothobi Mvala shortly before the hour for a second yellow card.
Jsus came close to giving Brazil and City fans something to cheer when he hit the post 22 minutes from time when it seemed easier to score, but overall it was a disappointing start to a competition that Rogrio Micales team is widely expected to win.
Read more: https://www.theguardian.com/sport/2016/aug/04/neymar-brazil-rio-2016-south-africa