Law enforcement and loved ones join memorial for Brad Garafola: My deputy went down fighting, says sheriff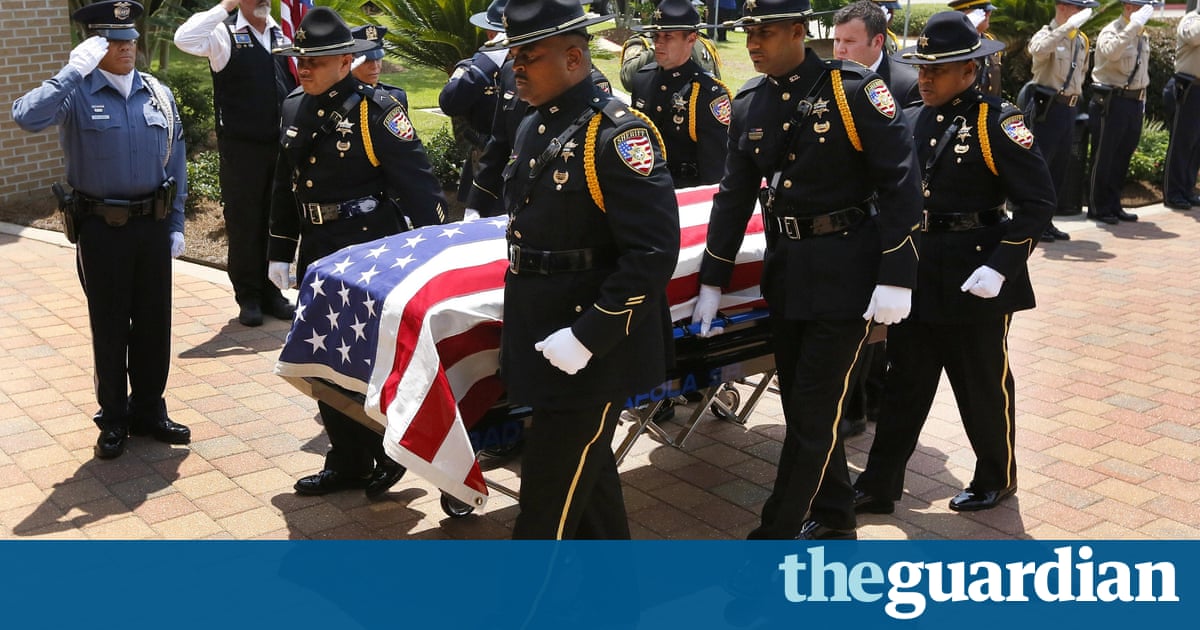 The funeral of Brad Garafola, one of three officers killed in the Baton Rouge police shooting, took place in the Louisiana city on Saturday.
Hundreds of loved ones and fellow law enforcement said farewell to the 45-year-old sheriffs deputy, as the funeral procession moved past the convenience store outside which he was killed.
Garafola, a father of four children aged from seven to 21, served in the East Baton Rouge Parish sheriffs office for 24 years.
A self-professed black separatist shot six officers last Sunday, wounding three as he targeted the men with chilling, sheer brutality, law enforcement authorities said afterwards.
Two of the three wounded officers have been released from the hospital, one after reconstructive surgery on an arm. The third remained in critical condition. The gunman was shot dead by a police Swat team.
Garafola took cover behind a dumpster when the shooting began, but was killed after he went to the aid of two Baton Rouge police officers Montrell Jackson, 32, and Matthew Gerald, 41 who also died in the attack.
Garafolas boss, the East Baton Rouge sheriff, Sid Gautreaux, described to reporters how he could see Garafola on surveillance video, firing at the gunman as bullets hit the concrete around him.
My deputy went down fighting, the sheriff said. He returned fire to the very end.
Garafolas funeral, at Istrouma Baptist church, included a 21-gun salute and a horse-drawn carriage procession.
Read more: https://www.theguardian.com/us-news/2016/jul/23/baton-rouge-officer-funeral-brad-garafola