Rebel leaders could face death penalty, while more than 2,700 judges are dismissed over links to plotters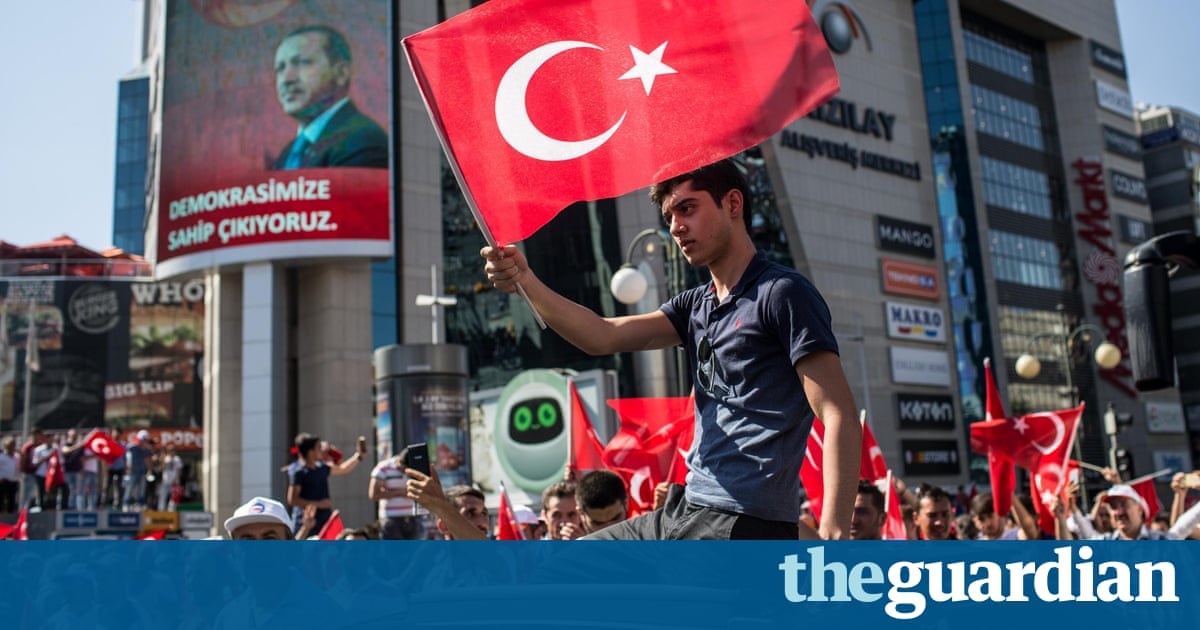 Turkeys hardline president, Recep Tayyip Erdoan, unleashed a brutal purge of his enemies in the army and judiciary on Saturday after heading off an attempted military coup.
Erdoans office put the death toll in street clashes and airborne dogfights between rebels and loyalists at 265. About 2,800 soldiers were arrested in a day of extraordinary drama that saw the putsch ruthlessly put down.
More than 2,700 judges were summarily dismissed for their alleged links to the coups leaders, while warrants were issued for the arrest of 140 supreme court members. The identity of the plotters remains unclear, but Erdoan pointed the finger at Islamic scholar Fethullah Glen who lives in exile in the United States.
In a televised speech, Erdoan called on Barack Obama to extradite Glen. Mr President, I told you myself, either deport or hand over to us this person who lives in 400 acres of land in Pennsylvania, he said. I told you that he was engaged in coup plots but I was not listened to. Now again today after the coup I say it again.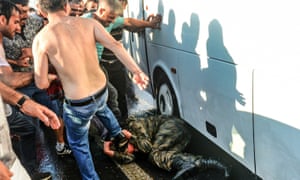 Read more: https://www.theguardian.com/world/2016/jul/16/erdogan-reprisals-turkey-attempted-military-coup