Terry Duffield, who was in the car when Aaron Driver detonated an explosive device, said RCMP put his life in jeopardy: Who was watching out for me?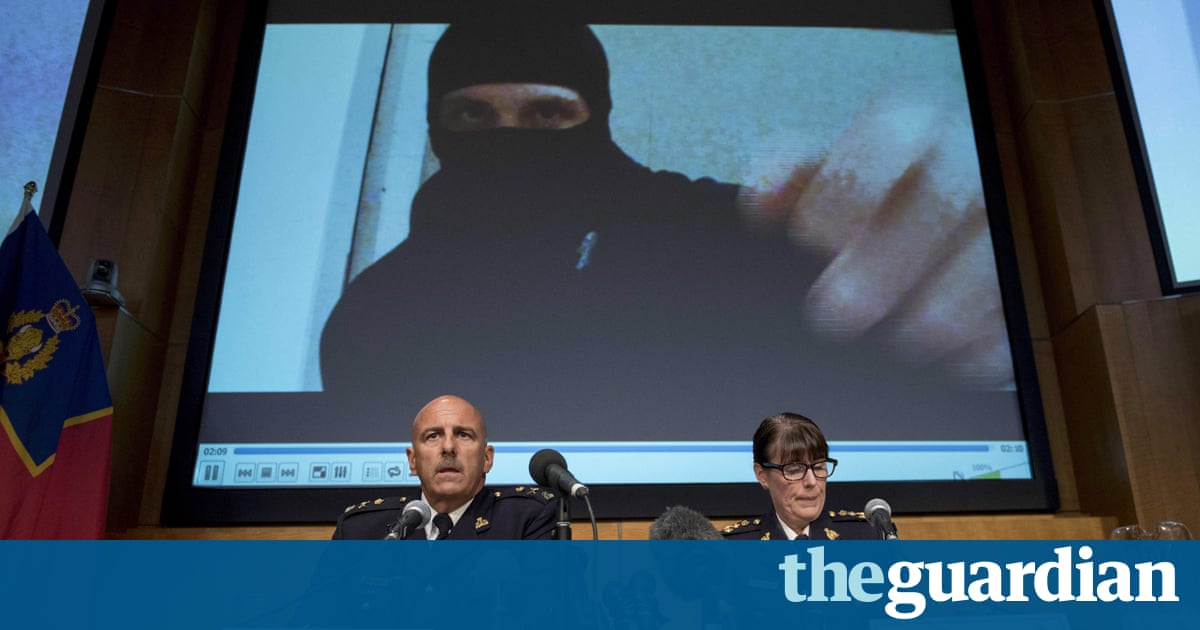 A taxi driver who suffered minor injuries in a recent foiled terrorist attack in Canada has spoken publicly for the first time, questioning why police didnt intervene sooner to prevent him from interacting with the suspect.
Just over a week ago, the Royal Canadian Mounted Police (RCMP) said a terror suspect was killed after he detonated an explosive device in the back of a taxi in Strathroy, a small Ontario town some 140 miles south-west of Toronto. Police responded with gunfire and an autopsy showed the man died of a gunshot wound.
Officials in Canada said they were tipped off by the FBI about a martyrdom video that showed a balaclava-clad man pledging allegiance to Isis and warning of an imminent attack on a Canadian city. The RCMP identified the man as Aaron Driver who had been flagged by authorities in 2014 after he posted comments online praising the Islamic State group and within hours had surrounded the home where he was living.
But when he pulled up to driveway of Drivers home last Wednesday, taxi driver Terry Duffield had no indication that anything was amiss. He had often taken Driver to work or shopping and described him as a quiet guy. He waited around five minutes for Driver to emerge from the house.
Even in the five minutes that I was there, no cop approached the car, Duffield told the London Free Press in an interview. Nobody tried to signal me, like get the hell out of the area nothing. They did absolutely nothing to get me out of the car.
Driver emerged from a side door of the home and once in the cab, asked to be taken to a shopping mall in the city of London, Ontario, a 40 minute drive away.
Duffield was backing out of the driveway when he heard shouts telling him to stop. He checked the rearview mirror. I see like a Swat team coming up behind my car. As I turn to look at this gentleman [Driver], I see my cigarettes on the front seat which had slid over to the passenger door. He told Driver: I think theyre here to talk to you.
He reached for his cigarettes, thinking he would step out of the cab for a smoke while police spoke to Driver. The next thing he heard was an explosion.
Im laying on the front seat, just terrified. All Im seeing is white smoke and … it looked like ashes in the cab. I could hear people screaming and yelling. Im yelling: Im just the driver, Im just the driver.
As he sat up, an officer shouted at him to put his hands up. Duffield got out of the cab. Soon after he heard several shots, he said, and then it was complete silence.
The incident left him with minor cuts on his arm and torso and needing painkillers for a sore back. More than a week has passed since the incident, but the 47-year-old hasnt been able to get back in a taxi. Hes currently on medication for anxiety and post-traumatic stress disorder.
If I hadnt leaned over to grab that pack of cigarettes, I probably wouldnt be talking to you today, he told the London Free Press. It was that seat and those cigarettes that saved my ass, no cop.
He pressed the point when he was interviewed by investigators two days after the incident. I answered all their questions and then I said to them: Youve asked me all your questions, I have a question for you: why did the police put my life in jeopardy? Who was watching out for me?
The RCMP declined to comment on Duffields remarks.
After police learned of Drivers video, they reached out to transit authorities in Toronto and Ontario to notify them. But in a small town where Drivers movements were limited to two taxi companies, Duffield wondered why no one called to warn them. In my eyes, the cops didnt do their job. If they hadve, I wouldnt be in this situation, he said.
They never called our cab company once to say, Do not send any cabs into this area in this time frame. There is something going on I cant tell you (about). Nobody called the cab company except the terrorist who called for a ride.
Read more: https://www.theguardian.com/world/2016/aug/18/canada-aaron-driver-taxi-rcmp-police